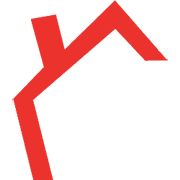 Calgary Real Estate
Working to be Your REALTORS® for Life
Current Matches: [~ liveCount ~]
Calgary & Area Featured Listings
[~ listing.neighborhood ~]
[~ listing.price | rmCurrencyRounded ~]
[~ listing.description.bedrooms ~] beds
/
[~ listing.description.bathrooms ~] baths

Full: [~ listing.description.f_bathrooms ~] Half: [~ listing.description.h_bathrooms ~]
/
[~ listing.description.size ~]
[~ listing.lot_size ~]
ft
2
View Details
View Video
Blog
Ryan Shandruk's Real Estate Blog
161 CHAPARRAL CM SE Tucked away in a quiet street in Lake Chaparral, just a couple of blocks from the entrance to the beach. Brigh

153 WENTWORTH PT SW Stunning town home with many recent upgrades. The home is located in a cul de sac and backs on to a ravine wit
Search Listings
Access and search every listing on the MLS® System using our simple, easy to use map search.
Start Searching
Price My Home
The first step when selling your home is to set the right price for the current market conditions in your area.
Get A Home Evaluation
Email Updates
Create and save custom listing searches, and opt-in to get new listings that match your search emailed directly to you.
Sign Up Now
Calgary Real Estate from Ryan & Dennis Shandruk
Calgary Area Real Estate Experts
Your key to navigating the housing market
With more than 55 years of combined experience in Calgary's real estate market, we've been around for the fast times, the slower times, and everything in between. Having been there before, we proactively respond to fluctuating conditions whether our clients are selling or buying a home, letting earned acumen guide prudent action. We want to be your Realtors for life, and work toward making that a reality with each of our clients.

This website is chock full of tools and guidance for searching, buying, and selling properties. Please have a look around, and when you're ready, contact us.
About Us
If you are looking to buy or sell a home, the combination of innovative marketing strategies and the Internet can ensure a swift process. My knowledge of the local market is unparalleled.
No matter what your goals, I have the knowledge, experience and energetic approach to make your move a success. Learn More About Us